Mobile home rental
Not looking forward to setting up your tent or caravan whilst on holiday? Then consider renting a mobile home or chalet. Those who rent a mobile home at Camping De Bocht are guaranteed a carefree and relaxed holiday in Brabant. The rental of mobile homes is one of the specialties of Camping De Bocht. You will find your rental ready to move into. Clean, well equipped and easy to look after during your stay.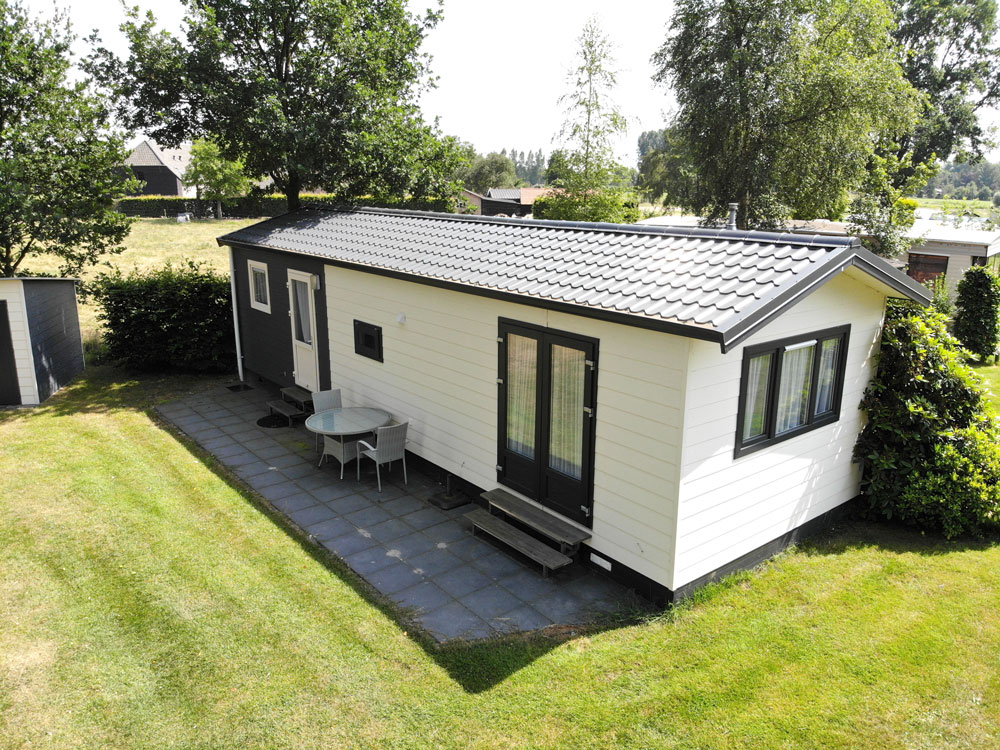 Renting a mobile home at Camping De Bocht
With us you can rent a simple mobile home, or if you prefer a Delux model. The mobile homes that we rent are available in various price ranges and are fully equipped.
You can also rent our chalets and mobile homes as temporary living spaces whilst your home is remodeled, you wait to move into your 'new place', or you are working in the area for a short time. Read more about the conditions and prices on the next page:
Temporary mobile home rental as living space.
Mobile home and chalet rental prices
Conditions for renting mobile homes:
The rental period for a mobile home starts on Saturday at 2:30 pm until the following Saturday at 10:30 am. You are expected to provide your own bed linen, towels etc These are not included in the mobile home rental.
The mobile home must be left clean and tidy.
Pets are not allowed.
Camping De Bocht and its environment
From Camping De Bocht you can visit the entire area of Oirschot. Recreation in Brabant is of a high standard, so you will not be short of things to do here. You can cycle, or walk from the campsite to many freely accessible areas such as the Campina Heath, Landgoed Heerebeek, Landgoed 's-Heerenvijvers and De Baest. Camping packages are available, ask for information.
In addition to a beautiful environment, Camping De Bocht is equipped with all the conveniences and facilities you would expect. We have a nice playground for the smallest guests, swimming and paddling pools as well as a lovely, modern, heated sanitary block. The center of Oirschot with many pleasant terraces and restaurants is only a short distance from your 'home from home'.
Renting a mobile home or chalet from us in Oirschot will let you have a great time! Camping without the effort! Request information directly!