Small campsite in Brabant
Camping De Bocht is to be found behind a small restaurant and bar, set amongst an old orchard, set back from the main road from Oirschot to Boxtel. Over the years the trees of our orchard have been lost, but the site is now pleasantly divided into pitches using a variety of mature trees and bushes. Our small campsite is set around a main field, with a wide open central area which is used for small tents in the summer period. Every pitch on our site is equipped with a 10 amp electrical supply, TV connection, a water tap with drainage and there are 5 masts to provide you with wireless internet (free, or upgrade to a faster service for a small charge)
Camping de Bocht dates back over 50 years and is therefore one of the oldest campsites in the Netherlands! However, although it is an old site, it has kept up to date and has very modern facilities
Child-friendly Camping in Brabant
Our pleasant campsite is designed to be child friendly, so that the little ones can play safely. The entrance to the campsite has a barrier, but is open to the public road. In the play area you will find equipment for children of all ages. It is fenced, preventing access to the road, whilst being open to the campsite for easy access. An unsupervised swimming pool, with childrens play pool attached is also available. This is surrounded by a fence so that young children cannot access it without parental supervision. A table tennis table is provided (free to use, but deposit required to borrow equipment).
In the summer holidays we provide entertainment for children up to 12 years of age. We offer a program including craft activities, skeltering (a peddle go kart) and organised games (parents can often get involved as well). Pancake evenings are a tradition where the whole campsite is invited to enjoy a Dutch favorite.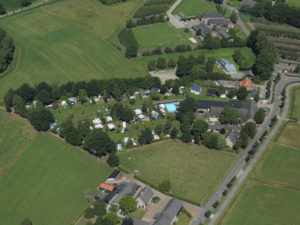 A Delightful Small Campsite
If you are looking for a nice, small campsite in Brabant, this is where to come. We have the ideal place to relax enjoy life!. Outside the children's holidays, active guests come for hiking and cycling in this beautiful area, sometimes with family or friends, but always for the friendly atmosphere that prevails here. If you come alone and need some help with placing your caravan, we will always be there to help you.
For a small campsite, we have lots of facilities! these will ensure that your stay is made as pleasant as possible. The campsite has a lovely swimming pool, clean modern shower / wash / toilet block and a nice, well equipped playground. You can rent a range of pleasant mobile homes and chalets from us. Combine that with the high standard of our employees who are always ready to give a full 100% for guests and this makes your stay at our campsite in Brabant unforgettable!
On this website you can read more about what Camping De Bocht has to offer, such as temporary renting of living space.
For more information about our campsite in Brabant please contact us. We shall respond to your questions or remarks as soon as possible.