Camping at our comfortable campsite in Brabant
Whether you want to enjoy a short holiday on your own, or with the whole family, you are always welcome in Brabant! You are welcome whether you want to camp by bike and a tent, car with caravan, or with a camper. In Brabant, Camping at Camping De Bocht is a pleasure. What could be better than arriving at our charming site and setting up camp on this lovely piece in Brabant? You would struggle to better the experience!
Camping in beautiful Brabant
Of course you want to camp at a campsite which offers all the comforts. Camping De Bocht has of course taken this into account. We make sure that you get all the comforts you need, so that you look back on your stay at De Bocht with pleasure! Our small campsite is set up with this in mind so that each pitch has some privacy provided by trees and bushes to three sides, but with a wide view to the central field area where in the summer a few small tents may be sited and where children can play and adults meet up. Each pitch is equipped with 10 amps of electricity, TV connection, a water tap with drainage and wifi all over the campsite.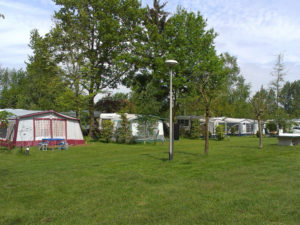 Camping in Brabant
Camping at Camping De Bocht; you will experience really comfortable camping in one of the most beautiful regions of Brabant. Below you will find an overview of our prices for camping in Brabant at Camping De Bocht.
Contact us for more information about our campsite and camping in Brabant: +31 499 – 550 855 . English speaking staff are available to help you, or info@campingdebocht.nl
Reservations in June, July and August are possible as follows:
1, 2 days or a weekend not earlier than a week before arrival,
3, 4 days or a midweek not earlier than a month before arrival,
You can reserve at any time for 5 days or longer.
During the summer holidays you can only book a comfort pitch with a caravan or motorhome; in these weeks there are only tents / folding trailers on the field.